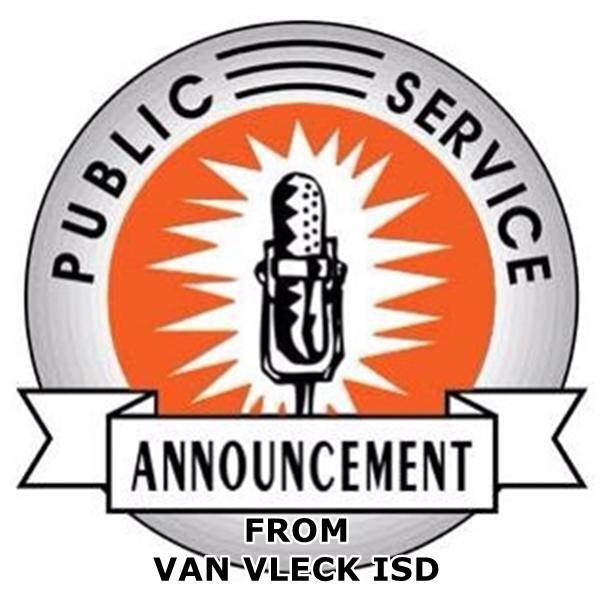 County EOC Lifts Mandatory Evacuation Order
JOB
Tuesday, August 29, 2017
As of today (8/29/17) at noon, the County EOC lifted the Mandatory Evacuation to a Voluntary Evacuation.
Van Vleck ISD will remain closed at least through Labor Day, Sept 4th. Staff and families should continue to look first to their own safety & the safety of their loved ones.

Once we have assessed our facilities, availability of needed supplies, and safety, we will then determine the date & time we will reopen. We are anticipating re-open date will be Sept. 5th.

Information will continue to be available on local media, Houston media, and our district website & social media.

All after-school activities are also cancelled this week.
Van Vleck ISD is consulting with county emergency management office in all decision-making in the best interest of our families.
We will continue to monitor and post updates on the district website and district social media.

In the event of a delay or closure, you can also check with these news outlets:
Bay City Tribune and Bay City Sentinel (online & Facebook)

Happy Radio KKHA 92.5

Hot Country KMKS 102.5
Please be safe and well #LeopardNation and we'll see you soon.