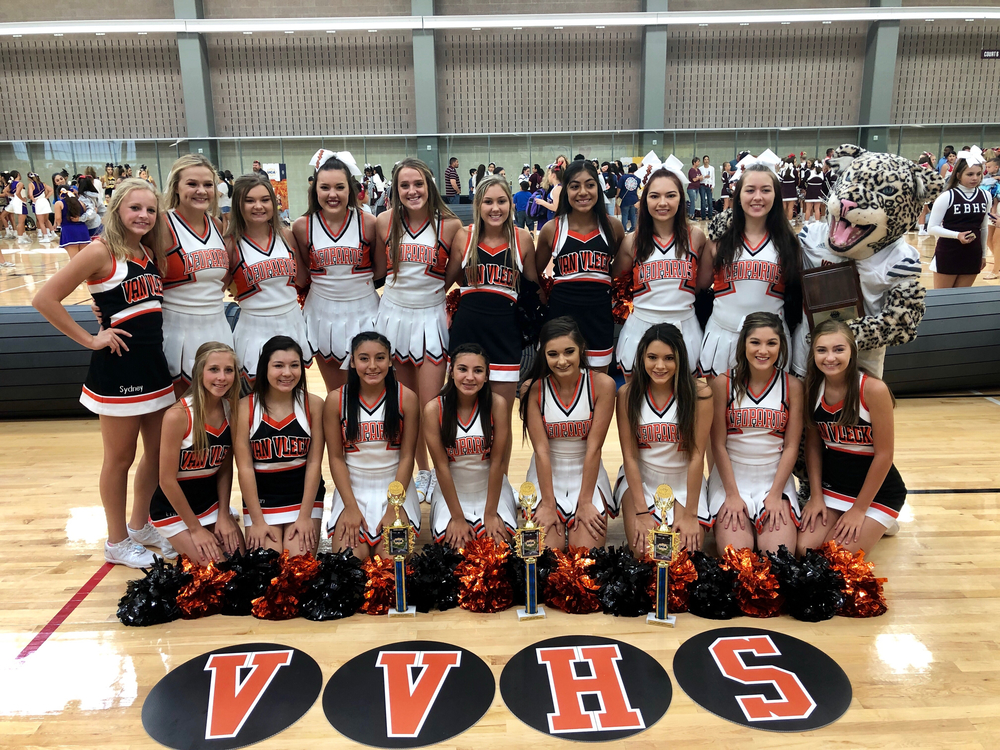 VVHS Cheerleaders Shine At Camp!
VVISD
Thursday, June 27, 2019
Our VVHS cheerleaders scored big at Texas A&M this week during cheer camp. They're bringing home trophies for 1st place in the Rally Routine, 1st place in the Time-Out Cheer, and 2nd place in the all around Game Day performance. Lucky the Leopard won the Mascot Leadership award for his amazing skills and friendliness.
Also, 5 athletes were named All American Cheerleaders: Olivia Schulz, Katelyn Stone, Julia Green, Sydney Junek, and Karly Brown.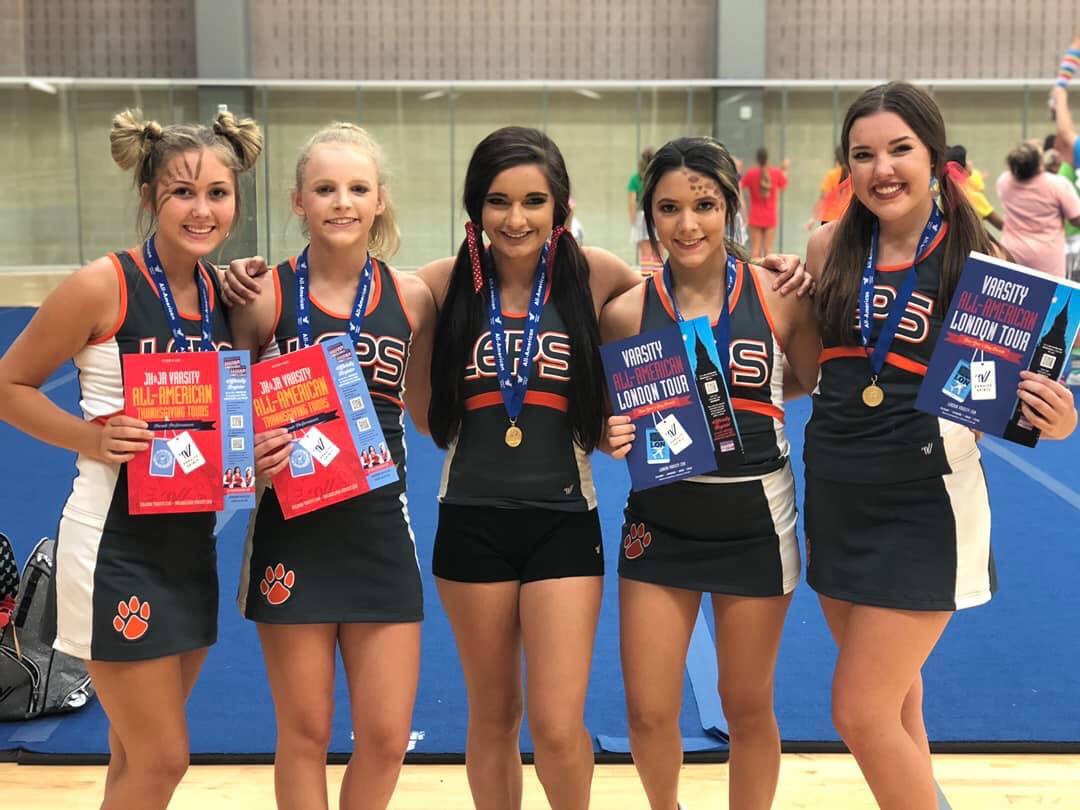 The Leopard Cheerleaders are excited for the upcoming school year and ready to cheer on their teams!
#LeopardNation