Head Start Community Assessment Survey
VVISD
Wednesday, January 22, 2020
Community Assessment Survey
Dear Parents and Guardians of the Van Vleck Community,
Upbring Head Start is asking for your help to participate in a brief survey to help expand the early childhood education program in the Van Vleck community. Below is a link and a QR code to our 2019-2020 Community Assessment Survey. We are asking each family to complete the survey to help us determine areas of where we can serve you.
https://forms.gle/NyPfsH5TBes3bzYe9
or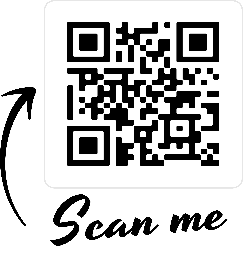 If you prefer, we will also have paper copies of the survey available for you in the Elementary front office.
We want to thank you for taking the time to provide us you're your feedback. Our hopes is that we will be able to provide high quality education to the young children in the community.
**************************************************************************************************
Encuesta para padres sobre la comunidad
Estimados padres y tutores de la comunidad:
Upbring Head Start está pidiendo su ayuda para participar en una breve encuesta para ayudar a expandir el programa de educación de la primera infancia en la comunidad de Van Vleck.
A continuación hay un enlace y un código QR para nuestra Encuesta de evaluación comunitaria 2019-2020. Le pedimos a cada familia que complete la encuesta para ayudarnos a determinar las áreas en las que podemos servirle.
https://forms.gle/eFBdj6e1ZqyQ1cGt5
or
Si lo prefiere, también tendremos copias impresas de la encuesta disponibles para usted.
Queremos agradecerle por tomarse el tiempo para proporcionarnos sus comentarios. Nuestra esperanza es que podamos brindar educación de alta calidad a los niños pequeños de la comunidad.