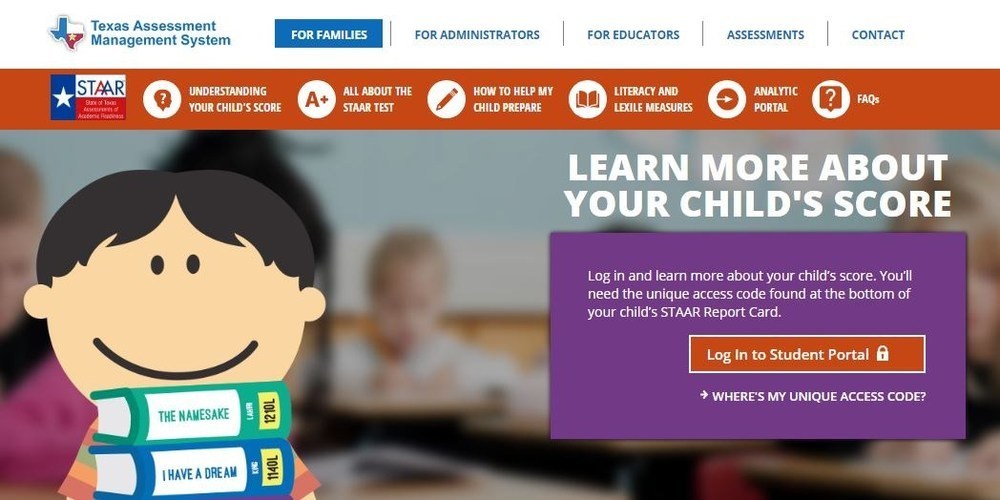 STAAR SCORES ARE AVAILABLE ON THE TEA WEBSITE
VVISD
Wednesday, June 13, 2018
STAAR Scores are available for guardian access on the TEA website. Follow the instructions below:
Go to http://www.texasassessment.com This site provides information regarding the STAAR test and how to read the scores, as well as the portal to look up your child's scores.
Click the link: Find My Access Code
Enter your child's first name, social security # or state issued S #, and date of birth. Once you click "Go," your child's UNIQUE ACCESS CODE will appear. Click "Go" again.
All of your child's STAAR testing data will appear. You may click on any test for additional information.
Information on the NEW STAAR student report can be found on http://tea.texas.gov/studentreport
For grades 3-8, students will receive STAAR Report Cards in the mail very soon.
For additional help, you may contact your child's office on August 8, 2018 or for immediate assistance, contact Mrs. Dement at (979) 323-5007.