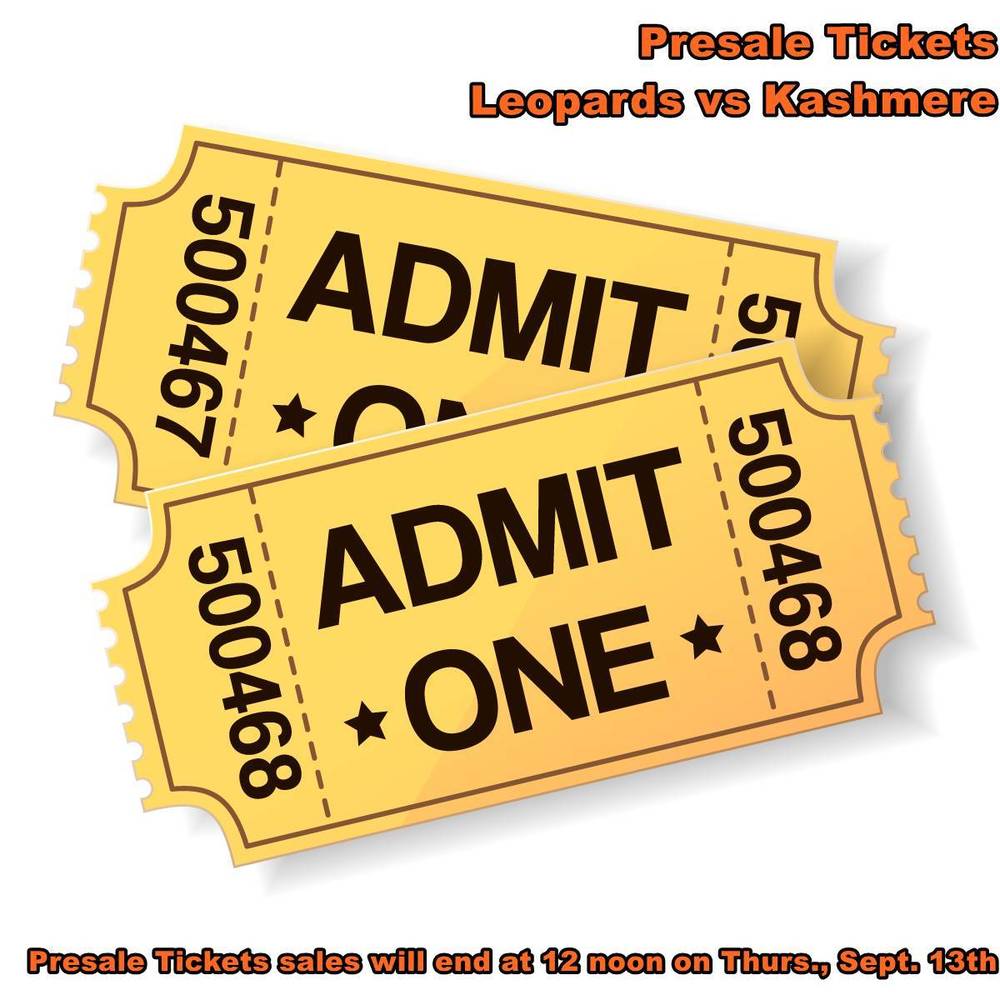 Presale Football Ticket Info.
VVISD
Monday, September 10, 2018
Presale tickets for the Van Vleck Leopards vs. Houston Kashmere are on sale at the Administration Office.
Thursday, September 13th
7:00 pm
Barnett Stadium
6800 Fairway
Houston, TX 77087
Adult $6
Student $4
All tickets $7 at the gate
Ticket sales will end at 12 noon on Thursday, September 13th.