EDIT MAIN
VVISD Health Services
The Health Team oversees the healthcare of every student and staff member in the entire district in compliance with regulatory standards set forth by the Texas Board of Nursing, Texas Education Agency, the Texas Department of State Health Services (DSHS), the Centers for Disease Control, and recommendations by the National Association of School Nurses and the Texas School Nurses Organization. A local physician serves as the signing physician for standard orders and as an adviser to the District Nurse.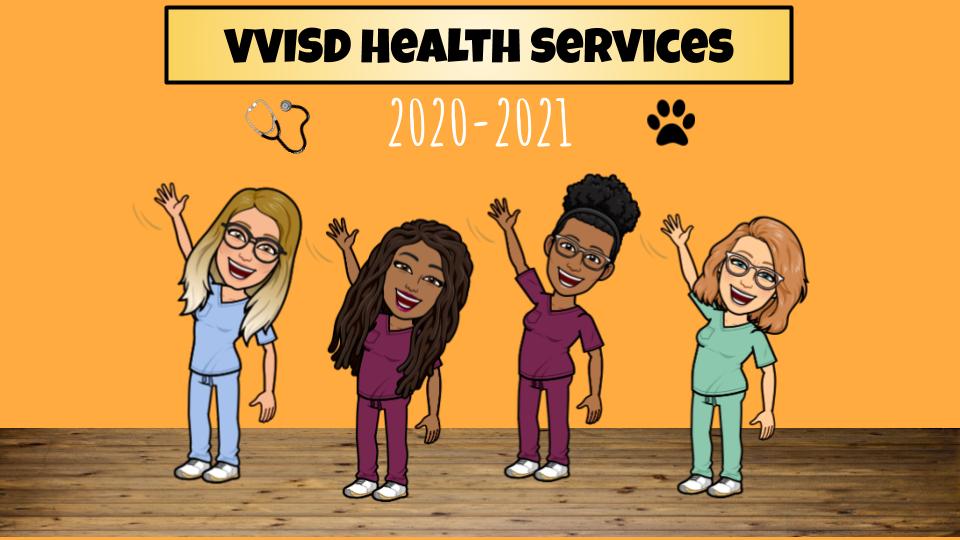 Click on the image above to bring you to our virtual health clinics! Here you can find many resources, videos, and forms.
Our primary mission is to support student achievement through health and wellness. We are a team who works to prevent and control illnesses so that students can succeed academically, mentally, physically, and socially.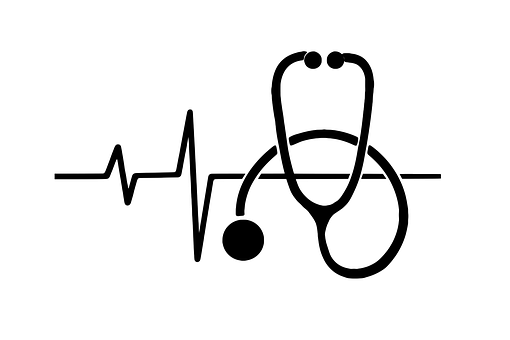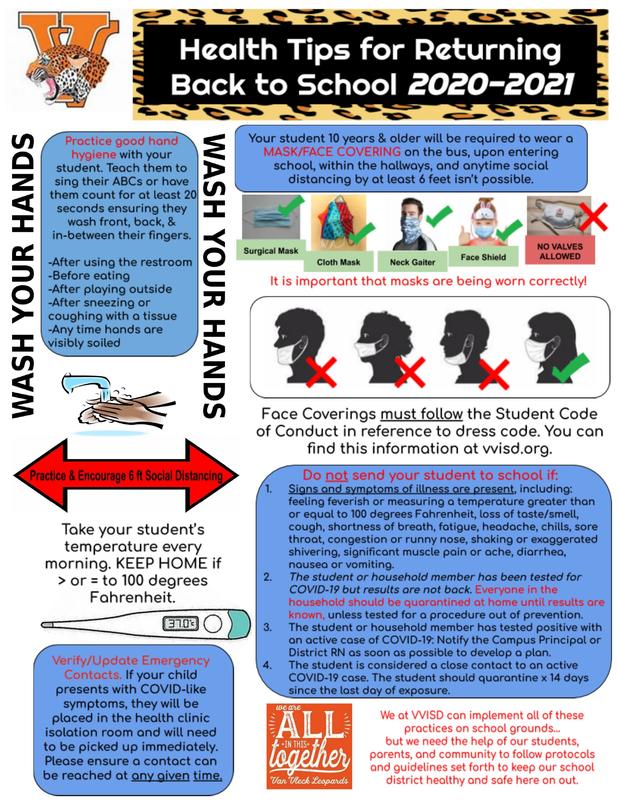 ---
---
Important Dates
August 3rd: Registration opens (please submit up to date shot records if needed)
August 10th: Medication and Health supply Drop Off from 9-12 and 3-6 @ the front entrance of the E.Rudd Building
August 11th: Aurora Concepts Family Medical Practice- Mobile Vaccine Clinic - E.Rudd building from 1 pm - 3 pm.
August 17th: First Day of School
September 28th: Virtual SHAC Meeting 3:45-4:15
September 29th: Staff Walgreens Vaccine Clinic
October 1st: Pre K - 1st Vision & Hearing Screens
October 12th: In Service Day
November 16th: Virtual SHAC Meeting following DEIC 4:15-4:45
---
For questions or concerns, please email healthservices@vvisd.org.
Here you can also submit documentation such as doctor's notes, orders, completed forms or action plans, immunization records, etc.
---