NEWS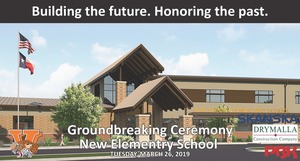 On Monday, March 18th, the Van Vleck ISD Board of Trustees approved the GMP (Guaranteed Maximum Price) of $20,991,690 for our new elementary school. Our trustees and administration are once again pleased that our GMP price came in under budget. Superintendent John R. O'Brien informed the Board...
THSPA Regional Championship MeetPatrick Perkins- 6th place in SHW wt classDamien Garza- 3rd place in 123 wt classDalton Ashcraft- 3rd place in 220 wt classBrandon Espinoza- 8th place in 165 wt class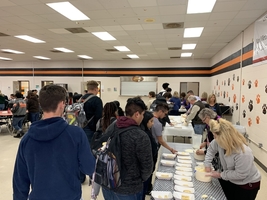 VVISD students and staff, as well as the Bay City Chamber of Commerce representatives enjoyed delicious banana splits this week! Thank you to everyone who made this event possible!
SEE ALL NEWS
Events