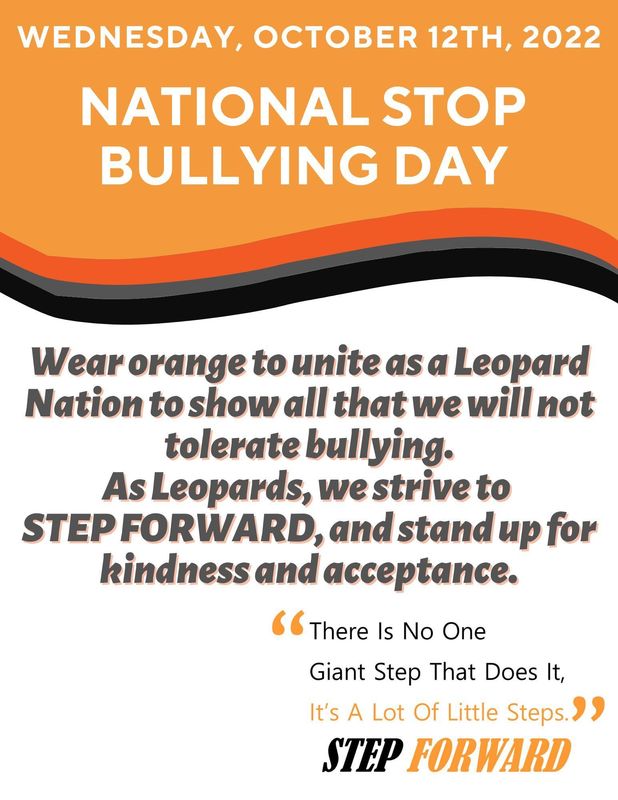 Please join Van Vleck ISD this Wednesday, October 12, 2022 and wear orange to unite as a Leopard Nation against bullying.
- Students, staff, and families may report incidents of bullying to any staff member and/or administrator or
- Students, staff, families, and community members may click on the WeTip link on our district website to make Anonymous Reports.
Reports will be handled immediately.
WE ARE HERE FOR YOU! #LEOPARDNATION