There are several scholarship applications available to our seniors right now! If you hare not yet, join the Counselors Remind 101 to get updates on new scholarships, and more. Seniors, make sure to check the scholarship website often! If you have any questions, ask the counselors!
https://www.vvisd.org/o/van-vleck-high-school/page/local-scholarships


Leopard Basketball @ Harmony has been moved From Friday 1/15, to Saturday 1/16 @ 12:00pm. Harmony is not allowing any spectators.

Lady Leps basketball tonight 12/18 and Monday 12/21 have been cancelled. Lady Leps resume basketball on 12/29.

Lady Leps Basketball 12/15/2020 vs. Harmony has been cancelled.

Fall Athletic Awards tonight 12/7/2020 have been postponed until the spring.

Girls Basketball vs. Tidehaven Monday 11/23/2020 has been cancelled.

The 2021 Yearbook Early Bird Special ends on Nov 30. Buy your yearbook NOW and save $10! yearbooksforever.com

JV basketball for 11/17/2020 has been cancelled. Varsity will Play @ 6:30pm.



VVHS Athletic Boosters will be serving Ice Cream to All VVHS Athletes Today 11/5/2020 5:00pm at the football stadium. All VVHS Athletes are invited to join.


VVHS will be conducting a practice intruder drill this morning, Monday, October 19. Please do not be alarmed. This is only a routine drill to ensure students and staff are fully prepared in the event of a true emergency.

Congratulations to two of our Mighty Leopard Band students! These students were the first to audition for the Region 13 Jazz Band in over 10 Years. Please help me congratulate Silas R. for receiving 7th place Alto Saxophone in our Region. Please also congratulate Caleb S. for receiving 3rd place Jazz Guitar and 2nd alternate to the Region 13 Jazz Band. We are so proud of both of you for competing and navigating our Region's first virtual try outs! CONGRATULATIONS GENTLEMEN!!

2021 Yearbooks are on sale now at yearbooksforver.com. Take advantage of our EARLY BIRD SPECIAL and receive $10 off the regular price of $75. EARLY BIRD SPECIAL is available now through November 30.

Info for Volleyball Game on October 6th at Brazos HS.

Information from Rice CISD for fans coming to Varsity Football Game this Friday night.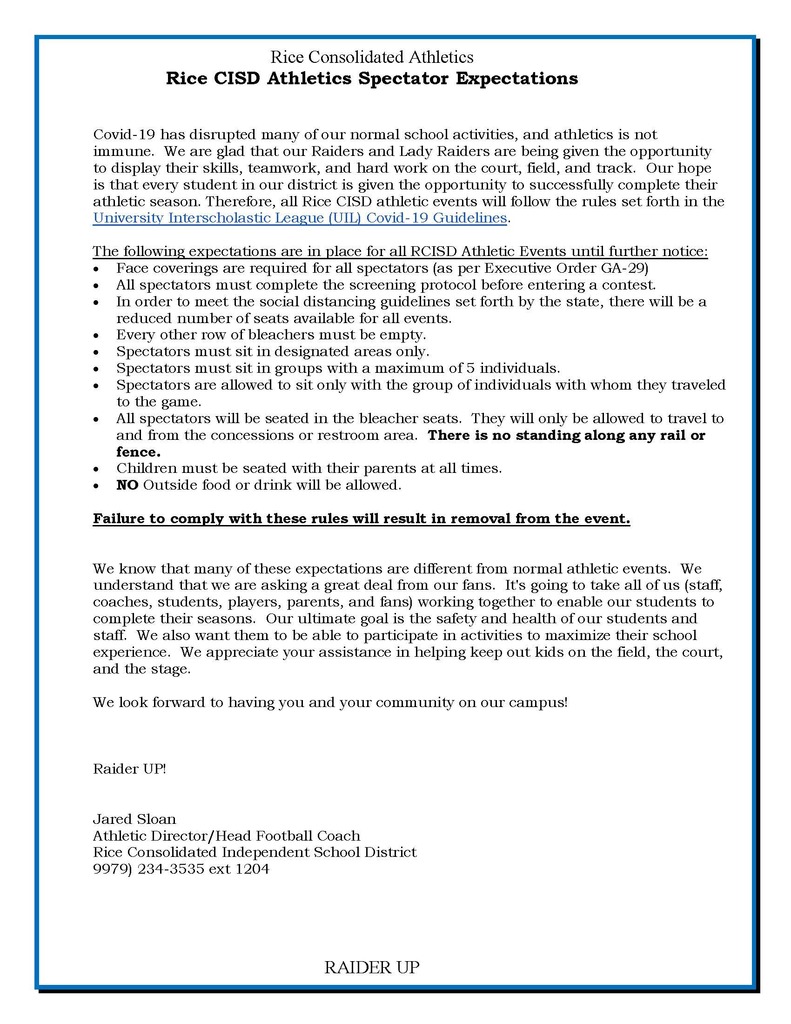 VVHS Varsity Football at Rice Consol on Friday, Oct. 2, 2020. Please see attachment for info on their stadium.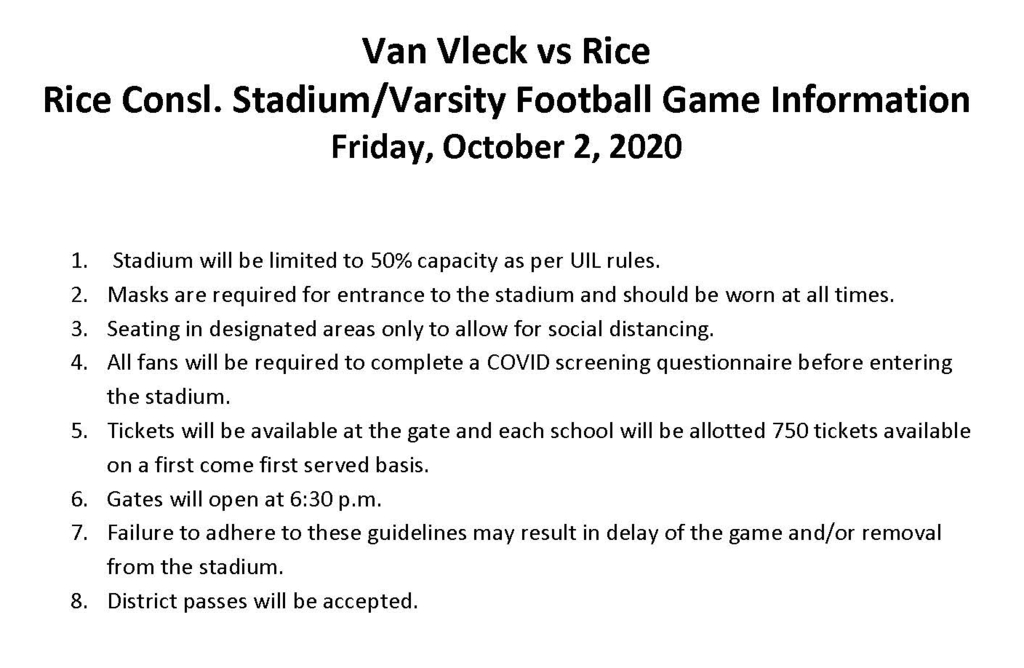 All tickets for the Football Game Friday Night @ Rice Consolidated will be sold at the Gate.